In 1996, Persona's principals Derek Armstrong and Kam Wai Yu wrote the popular book on Image-Marketing, a discipline they developed in 1988. The book has since been translated into six languages, and is published in paperback as well.
PRODUCT DESCRIPTION
---
Image is a tool that guarantees success -- but only if you know how to use it. The Persona Principle will teach you the most powerful Image-Marketing secrets of the world's leading enterprises. Discover how to:
Overcome the two biggest obstacles to success -- invisibility and incredibility
Capitalize on the five hottest consumer trends to become a market leader
Employ the 8 Persona Factors -- the most important ways to build image
Use the 88 Persona Codes -- the proven techniques of Image-Marketing
Build a Persona Plan -- a step-by-step marketing plan for success
Whether you goal is to jump-start an existing business, woo a new and valuable customer, or get your entrepreneurial venture off the ground, The Persona Principle will guide you to the best Persona for success.
Paperback: 240 pages
Publisher: Fireside (May 8, 1997)
Language: English
ISBN-10: 0684802694
ISBN-13: 978-0684802695
Product Dimensions: 9.2 x 6.2 x 0.7 inches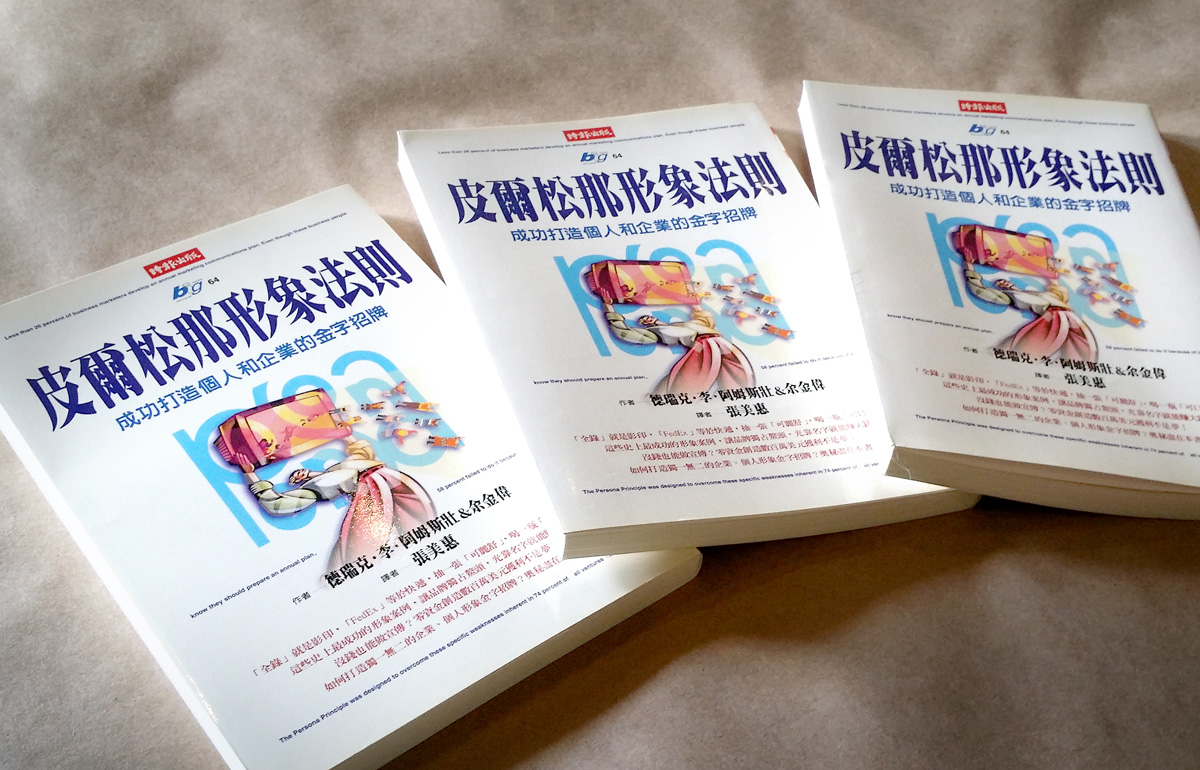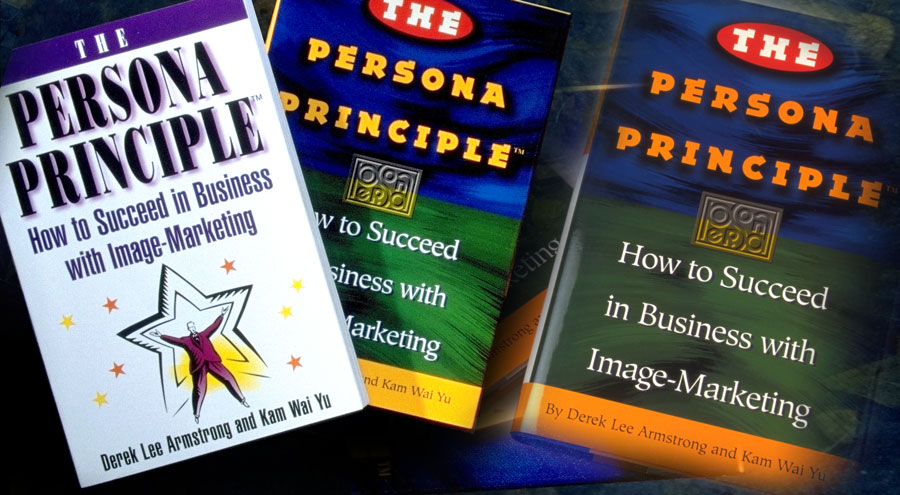 "Buy their book. It's a quick read, smartly designed, and one of the best business tomes around."

–– How Magazine
"The author's methods should help you excel with very precise tactics called Persona Factors. Any business can benefit from these principles."

–– Profit Magazine
"The authors, both advertising experts, show you how to create an effective plan to reach all your business, sales and marketing goals — on image alone."
— Don Morris, Dayton Daily News
"This book shows how the authors launched major brands and companies of all sizes…brilliant…"
— Studio Magazine
"This top ad team's book on image marketing makes marketing accountable. It's proven to work every time."
— Patti Summerfield, Strategy Magazine
"The Persona Principle is more than the literary equivalent of a shell game…Image Marketing is bound to increase in importance."
— Debra Phillips, Entrepreneur Magazine