"It's not just about being found amongst more than 1 Billion websites (as of 2015) or the 175,000 new blogs created every day (CNet). It's about earning your audience with credible news of interest to them. Best practices for Blogertizing includes a strong social and blog footprint, and a very intense focus on participatory dialogue."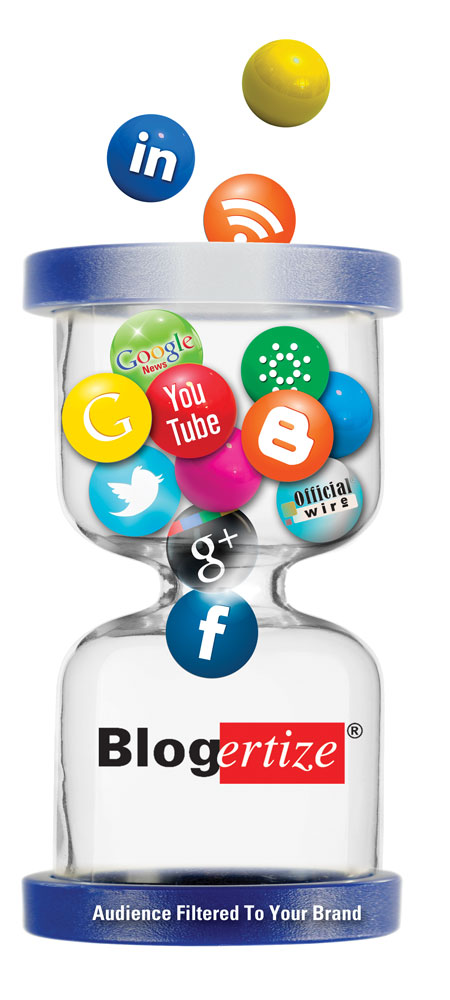 Most companies are rushing to integrate social media programs into their marketing programs. This is not just because more time is spent online with social media than on other types of web content, but also to take advantage of opportunities to build relationships with audiences that are more interactive.
Social Media Risks
Social media programs are fraught with risk—and benefits. No company or brand should ignore social media. Ignore the social buzz at your peril.
It's important to know what your audiences are saying about you on Twitter, Facebook, LinkedIn, Google+, and YouTube, where there are rarely moderators and the negative comments often out weight the positives.
More important, social media is where your audiences hang out.
Blogertize Methodology
"Be the Media" is the solution. Integrate your social media platforms with a central anchor, a credible media voice that speaks for your industry with authority. By contributing to the conversation, you avoid become the topic of gossip. Thought-leadership in your area, online, includes not just your corporate blog, but the entire spectrum of social media.
Blogertize seemlessly integrates your social media with your other efforts. In order to help facilitate this important dialogue with your audiences, a team of human experts is key—no bots, auto bots, spam bots or scripts can be used. Quality is more important than volume. With a Blogertize program you're investing in a relationship with audiences, Engaged Reach, versus Paid Exposures. In addition to more activity from audiences, you earn loyalty, return visits, and plant the seed of brand-controlled viral activity online.
In addition to our own core team of writers, editors, PR professionals and designers,  we have access to hundreds of quality writers in all fields, and many editors, distribution experts, SEO teams who practice White Hat or non-spam SEO—generally content-driven methods and natural links—and our unique anchor platforms as Social Zines. We bundle these into flat rate packages based on daily content.
Learn more about Blogertize here.